Fantastica banda Alemã de Thrash Metal como manda a lei.
Já passaram 2 vezes por POrtugal, e mais se seguirão.
Fica aqui a discografia destes senhores.
Quem quiser o ep "Tormentor" entre em contacto comigo, pois ainda tenho 3 exemplares disponiveis.

Rites of the Black Mass Demo, 2000
Slaughter Command Single, 2001
Thrash with the Devil Demo, 2002
Thrash with the Devil EP, 2003
The Burning of Ranstadt Demo, 2004
Outbreak of Evil Split, 2004
Fire of Revenge Single, 2004
Thrashbeast from Hell Split, 2004
Arrival of the Carnivore Full-length, 2004
Havoc Tales Best of/Compilation, 2005
Cryptic Split, 2005
Thrashing Rage Split, 2005
Temples of Sin DVD, 2005
Temples of Sin EP, 2005
Creation of the Possessed / Highway Survivor Split, 2007
Raging Rehearsal EP, 2007
Thrashraid Over Bitterfield EP, 2008
Rise of the Undead / Unholy Ancient War Split, 2008
Violent Revenge Full-length, 2009
Tormentor Best of/Compilation, 2010


NOCTURNAL – Possessed Creations CD 2010
TRACKLIST
1. Disgracer (Instrumental)
2. Atomic warfare
3. Preventive war
4. Burn this town
5. Temples of sin
6. Possessed by hellfire (Witchburner cover)
7. The final end (Live)
8. Preventive war (Live)
9. Welcome to the slaughterhouse (Dark Angel cover)
10. Death is the answer
11. Creation of the possessed
12. Tormentor
13. Rise of the undead
"Possessed Creations" is a compilation release which features mostly unreleased material and adds a few tracks taken from sold out 7" releases making them available to a wider audience.
Tracks 1-6 are taken from an unreleased demo recording session taking place in 2008, first recordings made with the new vocalist Tyrannizer. 7-8 are live recordings made at Festung Open Air in Bitterfeld / Germany 2006. Track 7 features Blumi (Metal Inquisitor/Metalucifer) on guest vocals (just like on the Arrival of the Carnivore Album). Track 9 is a previously unreleased DARK ANGEL Cover. Tracks 10-13 are taken from various 7" and compilation releases which are all more or less sold out in their original form. Cover artwork was handled by Josh Mc Alear who previously worked for such bands as Toxic Holocaust or Nunslaughter among others (
www.joshmcalear.com).
The first pressing is 1000 copies, maybe it will be repressed if the demand is there.
Aceitam-se reservas até final do mês.
Preço dos cds- 10 euros a unidade
Having it´s 10 year anniversary it´s time to make
NOCTURNAL
´s first Mini Album
available again. Previously released on cassette, vinyl and a very limited CD
edition by an australian label all formats are sold out since a long time.
Now we present a CD coming with a 16 page booklet including lyrics (for the first time ever) tons of pictures and some liner notes. As a bonus there will be the
"Rites of the Black Mass" Demo included !
Interessados contactem por PM ou
heregewarfareprod@gmail.com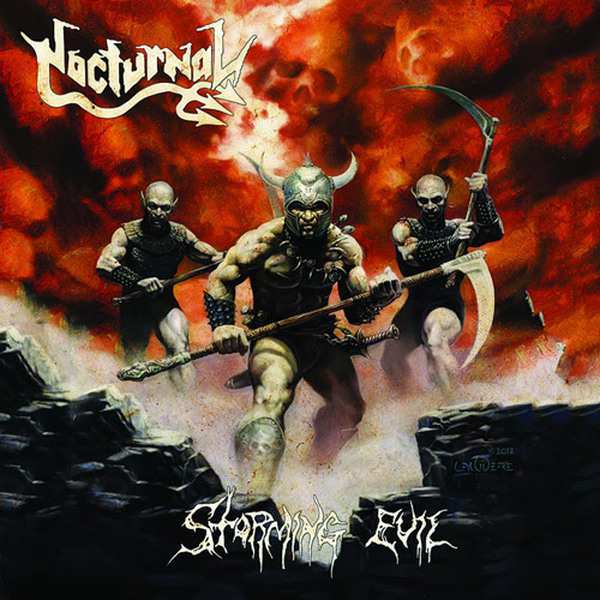 Novo album de Nocturnal, sai a 28 de Fevereiro



Mensagens

: 3140


Data de inscrição

: 07/08/2009


Idade

: 41



---
Permissão deste fórum:
Você
não pode
responder aos tópicos neste fórum