Banda belga, formada em 1989 por Gunther Theys (Danse Macabre).
Inicialmente a banda tocava Black Metal, sendo que em 1997 com a entrada do Jan "Örkki" Yrlund (Danse Macabre/Satyrian) mudaram para um misto de Black Metal e um Heavy Épico.
Já cá vieram umas quantas vezes, há já muitos anos que não tocam cá, creio.
Line-Up:
Gunther Theys - Vocals (Bass) (Danse Macabre (Bel), Iron Clad, Lion's Pride) (1989- )
Erik Sprooten - Guitar (Inquisitor (Hol), Menticide (Bel)) (1995- )
Davy Wouters - Keyboards (Danse Macabre (Bel), Oblivion (Bel)) (2001- )
Walter Van Cortenberg - Drums (1991- )
Domingo Smets - Guitar, bass, keyboards (Agathocles, Red Nucleus, Gracefallen) (?-2001/?-)
Ex-Membros:
Guitar:
Philip (R.I.P. 31.08.1990, died in a car accident) (1989-1990)
Johan (1989-1990)
Pascal (1991-1992)
Jan "Örkki" Yrlund (Angel (Hol), Danse Macabre (Bel), Prestige, Imperia, Two Witches, Lacrimosa, Satyrian, Sinmasters) (1997-2003)
Raphael Jansen (Crucifire, Ahráyeph, Theudho)
Bart Vandereycken (1991-?/2003-?)
Bass:
Wattie (1989)
Drums:
Stefan (R.I.P., committed suicide) (1989-1990)
Session Musicians:
Vocals:
Ciara - on "Dim Carcosa" (Danse Macabre (Bel))
Mika Luttinen - on "Fatherland" (Impaled Nazarene, Diabolos Rising, Raism, Obscene Eulogy, The Rocking Dildos)
Keyboards:
Louis Jans
Oliver Phillips - on "Fatherland" and "Dim Carosa" (Everon) (1997)
Flute:
Ellen van Wauwe - on "Blasfemia Eternal" and "Fatherland"
Evil Prevails (1992)
The Diabolic Serenades (1994)
Blasfemia Eternal (1996)
Fatherland (1998)
Dim Carcosa (2001)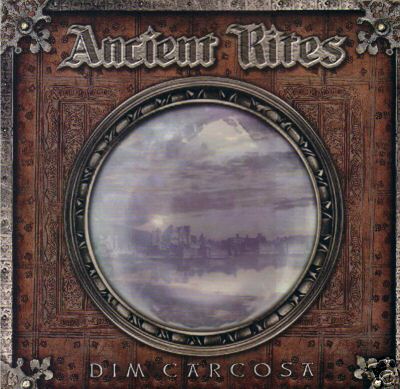 And the Hordes Stood as One (2003)
Rubicon (2006)
http://www.myspace.com/ancienthordes
Gunther Theys escreveu:Ancient Rites has been working hard on the pre-production of a brand new album.

The band will enter the German SPACELAB studios in October which is their steady haven since the "Fatherland" album.

One can expect a combination of fierce Metal combined with filmic orchestration and a lyrical journey into long forgotten worlds true to Ancient Rites style. Limits will be pushed.

A new Chapter is being written. An Ancient Journey continued.

On behalf of Ancient Rites I greet you all

Sincerely,
Gunther
---
Permissão deste fórum:
Você
não pode
responder aos tópicos neste fórum